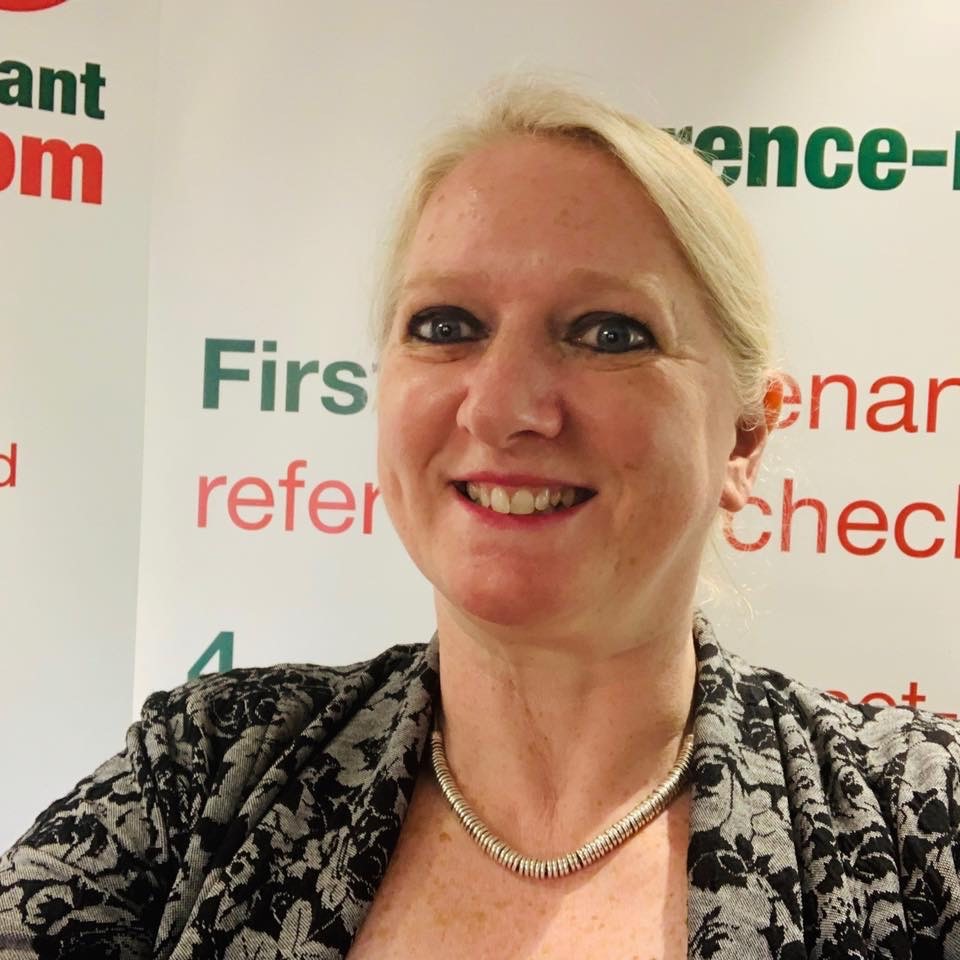 Vivienne Nelson

The Reference My Tenant Management Team comprises:
Vivienne Nelson, Director: Vivienne has over 30 years' experience in the referencing market place and sat her ARLA and CII certificates in 2002. Unlike all other tenant referencing companies, which are run by insurers, Vivienne's consumer credit reference agency background, together with her vast knowledge of the data sets, ensures the referencing service reference-my-tenant.com provides to its clients, is one of the most detailed, reliable and comprehensive available. In Vivienne's previous role, at Sequence UK Ltd, she created Sequence's own in-house referencing solution, which was launched to over 100 of their branches in February 2007. Prior to this Vivienne spent several years with Experian, developing the online referencing platform we use today. This platform was then introduced to the Letsure client base in 2002, and Vivienne moved over to transform their referencing business from an archaic paper and fax-back referencing service into the UK's leading (at that time) online platform. Vivienne's knowledge and understanding of the use of credit data in the lettings market is second-to-none and she has a 'can-do' attitude to ensure her clients are fully catered for.
Lisa Hayes, Referencing Manager: Lisa joined RMT in February 2015, coming from a completely non-referencing industry. Lisa has worked her way from referencing advisor, to deputy manager to referencing manager in a very short space of time. Lisa runs the general office tasks, mainly looking after the office employees, checking that the processes we have in place are working how they should do. Lisa has a real passion for referencing, and she is always more than happy to help our clients.
We are a family run business, with family values. We treat our clients as colleagues, and not as account numbers. Most of our clients have been part of our business for many years. Our team of referencing advisers have been fully referenced checked themselves and have undergone an extensive training programme, prior to them offering advice to our clients, applicants and referees. All team members are multi-skilled and can assist with all queries.
Some client testimonials ...
"I would like to thank you all for the speed/efficiency with which this process is being managed, to help get my niece and her friends out of an unsafe building as quickly as possible. I hope you know how much the girls themselves AND their families appreciate all your help." GW, London


"Thankfully this case has been successfully concluded and the dust has settled. I note that my daughter Laura had to suffer a lot of uncertainty and anxiety regarding getting the keys for her rented property - but that this was not in any way the fault of RMT. In fact, if it hadn't been for the diligence and efficiency of the RMT team (including chasing me by phone when necessary!), it would have been significantly worse for Laura. Thanks to everyone involved at RMT for your help." Laura's Father


"Thank you for your responsive and kind help for my son and his girlfriend with their complicated move. I am sorry that you had to field so many emails and calls, but I am very grateful for the cheerful manner in which you dealt with each and every one. We are very grateful for your help and I am pleased to say that Miranda and Henry are very excited and happy with their new home" Henry's Mother
Contact us...